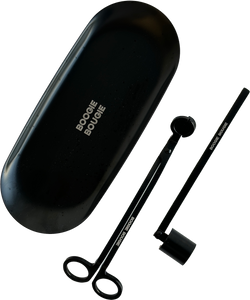 care tray a minimalist tray to keep place your candle or candle tools one place. 
wick trimmer use this slick wick trimmer to cut your wick before lighting your candle. this will ensure a clean and smooth burn.
snuffer use this cute snuffer to smother any candle flame. 
All items are made from black plated metal.